Zhongyi Machinery Group participated in the exhibition
---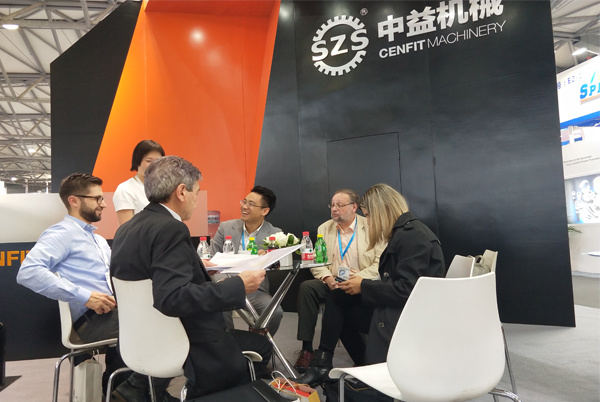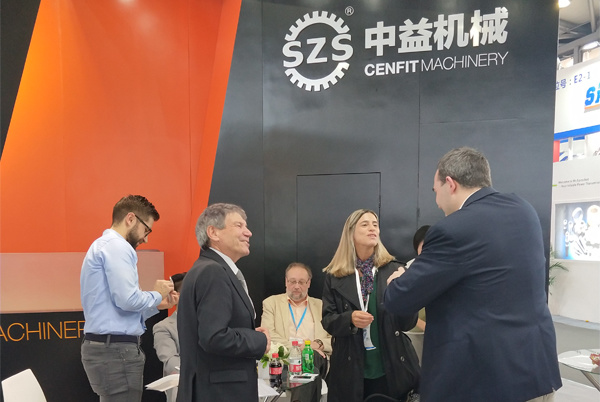 At the 2019 Shanghai PTC Exhibition | Asia International Power Transmission and Control Technology Exhibition
Zhongyi mechanical chain drive products have once again won the recognition of customers
News from our correspondent (Yang Zhihua, Zhang Xuanli, Wu Enhua) The 2019 Asia International Power Transmission and Control Technology Exhibition was held in Shanghai New International Expo Center from October 23, 2019 to October 26, 2019. This power transmission exhibition took the slogan of "driving the future" and helped practice "Made in China 2025" with the latest products, technologies and solutions in the industry. Covering five theme exhibition areas: mechanical and electrical transmission, fluid transmission and control, mechanical parts, springs and bearings. Zhongyi Machinery's independent products of chain drive participated in this exhibition.
As one of the largest chain wheel enterprises in China, Zhongyi Machinery participated in the 2019 Asia International Power Transmission and Control Technology Exhibition. Its exhibition number is N5E3, and its booth area is 72 square meters. It exhibited chain drive products of various specifications and brands, such as chain wheels, gears, synchronous pulleys, torque limiters, etc. At the same time, it comprehensively promoted its chain drive products in the form of promotional videos, exhibition boards, brochures, and on-site exchanges. Most of the customers who come to our company for consultation and negotiation are German, Italian, French and other customers. At the same time, the company has welcomed many customers from some foreign developing countries, and many buyers also put forward the demand for factory inspection. Through this exhibition, our company is encouraged to seize the opportunity, see the development direction of the enterprise from the industrial transformation, understand the real needs of customers, and incorporate the most representative customers, the most advanced products and the most innovative ideas into the company's research and development, so that the supply and demand sides can communicate directly, and promote the company's chain drive products to move towards the middle and high-end.
It is reported that the 2019 Shanghai PTC Exhibition | Asia International Power Transmission and Control Technology Exhibition, as an international professional event in the power transmission industry, attracted nearly 1700 enterprises to participate in this year's Asia International Power Transmission Exhibition, with an exhibition scale of nearly 100,000 square meters. At the same time, the exhibition will also hold several summit forums and technical seminars, covering industrial robots and power transmission, innovative technology of fluid power transmission components, industrial Internet and intelligent control application solutions, auto industry buyers' procurement and distribution meeting, electromechanical and hydraulic integration of agricultural machinery, 5G and parts, gear digitalization, hydraulic pipeline systems and accessories, bearing seminars, automobile transmissions and efficient transmission, industry 4.0 intelligent manufacturing Digital and intelligent hydraulics and other hot topics. Among them, mechanical transmission, parts and manufacturing equipment include gear transmission, chain transmission, belt transmission, transmission connectors, fasteners, springs, metallurgical products, various mechanical equipment and testing instruments. Like magnets, it has attracted many well-known enterprises at home and abroad to focus on intelligent manufacturing. At the exhibition, many dazzling "black technology" innovations were gathered, It has built a high-level international business platform for global exhibitors and buyers in Shanghai.