The company participated in Hanover Agricultural Machinery Exhibition for the first time, and its products attracted the attention of global professional visitors
---
Our correspondent (Yang Zhihua) On November 10-16, 2019, Agritechnica 2019 sponsored by the German Agricultural Association (DLG) was in full swing in the Hanover Exhibition Hall. Zhongyi Machinery participated in this exhibition with its own products of transmission parts. It exhibited a variety of transmission products, such as chain wheels, gears, synchronous pulleys, boxes, etc. Customers who came to our booth for consultation and negotiation included Germany, France, Italy, Switzerland, Russia, the Netherlands, etc. Famous enterprises include Bonfiglioli, Walterscheid, Class, etc. We are interested in gears and boxes, and have more than 30 interested customers, Basically achieve the company's strategic goal of focusing on developing the European market.
With the opening of ordinary audience days, the number of visitors has steadily increased. Shuttling through the bright and tall Hannover Exhibition Hall, you can't see the endless array of innovative products embodying the wisdom and crystallization of global agricultural machinery professionals. The negotiations between international exhibitors and professional visitors are moving forward, and high-end forums and expert meetings are guiding the direction of future agricultural exploration and development.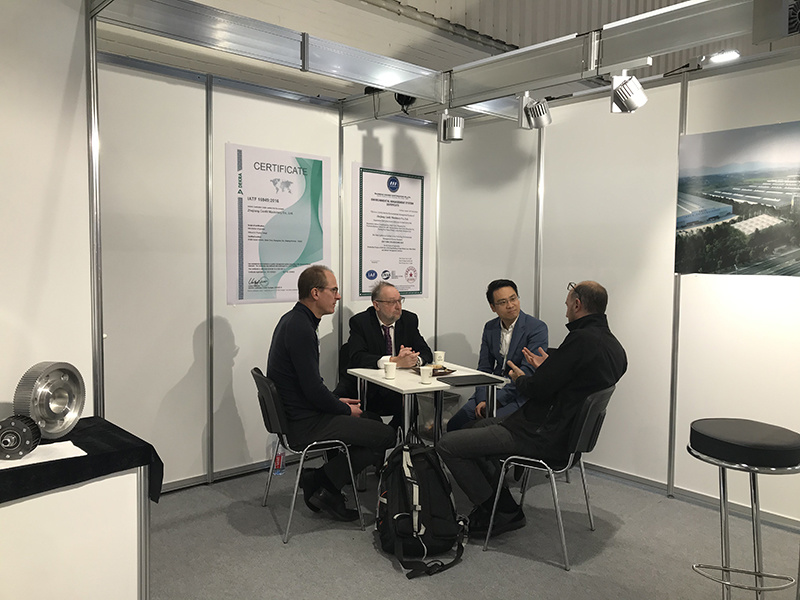 On November 16, 2019, Agritechnica, the world's top agricultural machinery exhibition, ended in the Hannover Exhibition Hall in Germany. Agritechnica 2019 welcomed 2855 exhibitors from 52 countries and 450000 visitors from more than 130 countries. With a 7-day exhibition, an exhibition area of 400000 square meters, and more than 100 technical seminars and expert forums, Agritechnica once again demonstrated its outstanding position as the world's leading agricultural machinery exhibition.
The theme of Agritechnica this year, "Focus on Global Agriculture - Focus on Regional Development", focuses on the challenges faced by current agriculture, such as improving productivity, protecting the global climate, environment and resources. The exhibitors put forward innovative solutions for future industrial and social problems. Agitechnica 2019 demonstrated the implementation strategy to address the regional challenges of world agriculture.
62% of the exhibitors came from outside Germany. The exhibitors put forward innovative solutions for future industrial and social problems, and demonstrated the implementation strategy to meet the challenges of the world's agricultural regions. New methods driven by digital, automation and robot technology are the biggest trend leaders here. As the first agricultural machinery innovation platform in the world, Agritechnica has opened the international market channel for global exhibitors.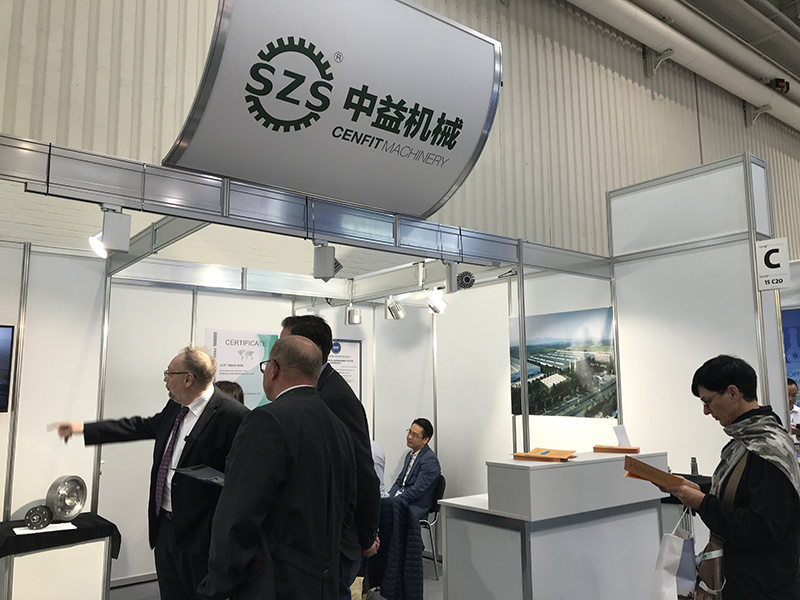 The number of Chinese exhibitors in Agritechnica this year was 179, becoming the third largest exhibitor country after Germany and Italy. The leaders of China's agricultural machinery and paddy field machinery have landed in Agritechnica with their star products. The world's leading eco agricultural UAV companies and "intelligent manufacturing" experts in the agricultural machinery field have brought intelligent agricultural technology products to the public. Many system and component exhibitors have also been flaunting their skills to lead China's agricultural machinery export market, attracting the attention and favor of many overseas buyers.