At the 21st Asia International Power Transmission and Control Technology Exhibition 2016
---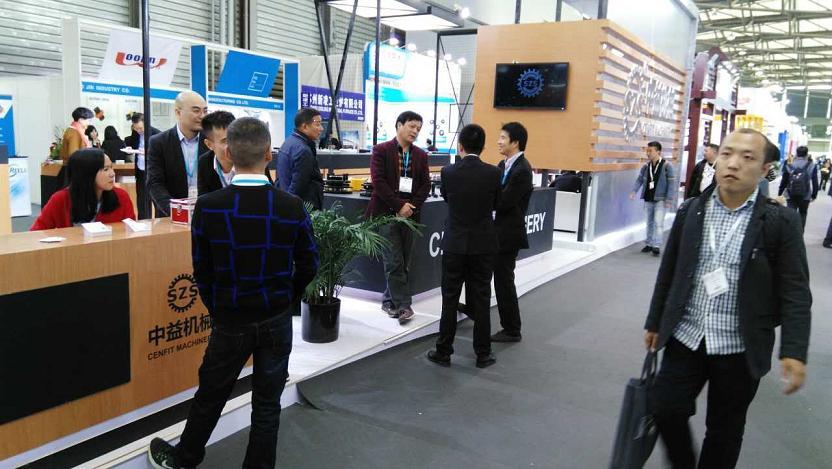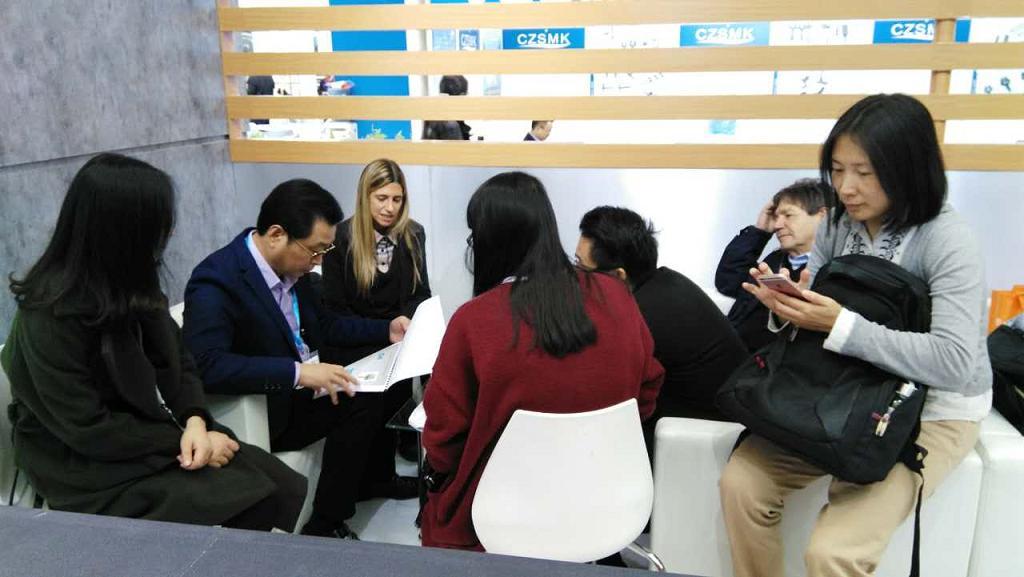 Our correspondent (Yang Zhihua) The 21st Asia International Power Transmission and Control Technology Exhibition in 2016 was held in Shanghai New International Expo Center from November 1 to 4, 2016. Zhongyi Machinery's independent products of chain drive participated in the exhibition.
As the largest chain wheel enterprise in China, Zhongyi Machinery's booth covers an area of 108 square meters. It has exhibited chain drive products of its own brand in a variety of specifications, such as chain wheels, gears and belt pulleys. At the same time, it has comprehensively introduced its chain drive products in the form of PPT, promotional panels, brochures with pictures and texts, and on-site exchanges. We learned from the conversation with on-site customers that many dealers are observing the new trends of the industry and the situation of their peers. Most of the customers who come to our company for consultation and negotiation are German, Dutch, French and other customers. At the same time, the company has welcomed the attention of many buyers from some foreign developing countries, such as India, Türkiye, and many buyers also put forward the demand for factory inspection. Through this exhibition, our company is encouraged to seize the opportunity, see the development direction of the enterprise from the industrial transformation, understand the real needs of customers, and incorporate the most representative customers, the most advanced products and the most innovative ideas into the company's research and development, so that the supply and demand sides can communicate directly, and promote the company's chain drive products to move towards the middle and high-end.
It is reported that more than 1000 enterprises from more than 20 countries and regions, such as Germany, France, South Korea, Türkiye, Spain, Italy and Taiwan, China of China, participated in the exhibition. Under the sectors of mechanical transmission, fluid transmission, bearings, gears, etc., they "piled up" together with various scientific research and innovation products and technologies. The two new exhibition areas of gear manufacturing equipment and innovative application of transmission products also highlight the "application of transmission", focusing on the innovation of gear transmission and electrical transmission products, extending the industrial chain, and meeting the demand of upstream and downstream customers for visiting and purchasing. Many well-known brands will demonstrate the "wisdom" of "Industry 4.0".